Welcome to Tres Tapas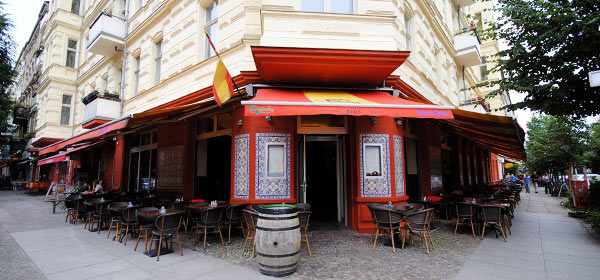 Enjoy Spanish gastronomic culture in folksy and country-typical atmosphere at Tres Tapas – Tapasbar & Restaurant. Try the variety and richness of the Spanish cooking and wines. Only a few foot steps away from U-Station Eberswalder Straße, direct at Helmholtzplatz you can get away from metropolis and plunge into the cosy world of the Tres Tapas.
On inquiry you also can get catering service in the region of Berlin.
READ MORE
Booking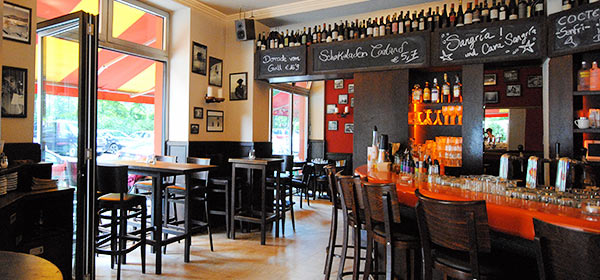 With pleasure we take your reservations during our opening hours by phone under
+49 30 417 15 718.
In addition you also can book at any time electronically.
BOOKING
Our menu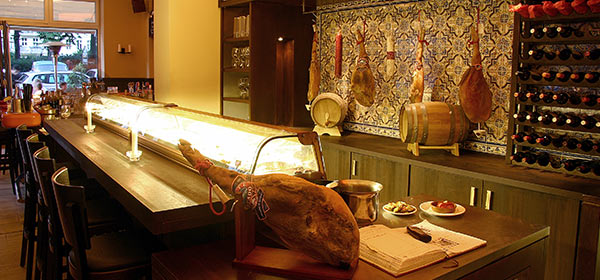 Try the variety and richness of the Spanish cuisine at Tres Tapas – Tapasbar and restaurant.
Additional to a numerousness number of tasty main courses you will find a tremendous choice of tapas… and excellent Spanish wines, a lot of them self imported.
Our native speaking team would be glad to give you advise. In advance please take a look at our menus.
MENU
Smart Recent Post
On the 01.02.2017 you can watch the Tres Tapas... more
Adresse / adress:
TRES TAPAS
LYCHENER STRAßE 30, 10437 BERLIN
FON +49 30 41 71 57 18
FAX +49 30 41 71 57 19
Öffnungszeiten - Open hours
MONTAGS BIS SAMSTAGS /
MONDAY TIL SATURDAY 17:00 BIS 1:00
SONNTAGS / SUNDAY 16:00 BIS 1:00
Geschlossen vom 24.-26. Dezember 2016. Am 27. Dezember haben wir wieder für Sie geöffnet. Closed from December 24. until 26. We are on your service on Tuesday, December 27th.